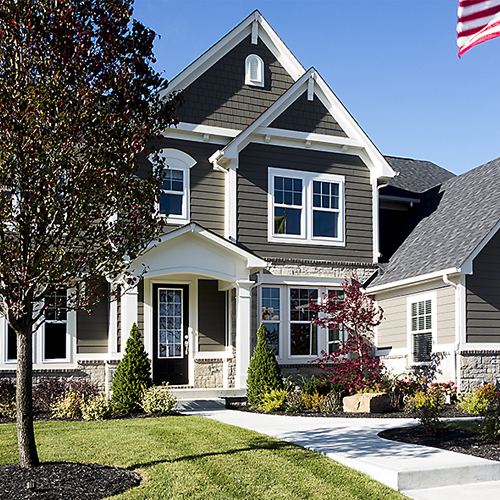 Four steps.
That's all it takes for your builder or remodeler customer to upgrade the look of a front entry using Marquis Accents from Nu-Wood.
Here's what you need to know to sell these composite outdoor columns to your customers.
Step #1 – Have your customer select the column type they desire based on how the column will be used. Choose from a Column Sleeve or a Column Base EZ-Mason. Identify the size, height and optional pedestals desired.
Step #2 – Select the column style and color desired from Nu-Wood's options of realistic-looking brick, stone or stucco.
Step #3 – Select a cap style.
Step #4 – Determine how personalized the column should be and then select optional accessories such as light kits, mailbox/newspaper boxes or illuminated address kits.
There, it's done! In four easy steps your customers can gain impressive-looking Marquis Accents columns with the look of real stone, brick or stucco.
But, the best part is these pieces are made of polyurethane. They require no ongoing maintenance and resist peeling, rot, moisture and insect infestations. And, when you help your customers order these attractive columns, you're helping them save time, money and job site labor!