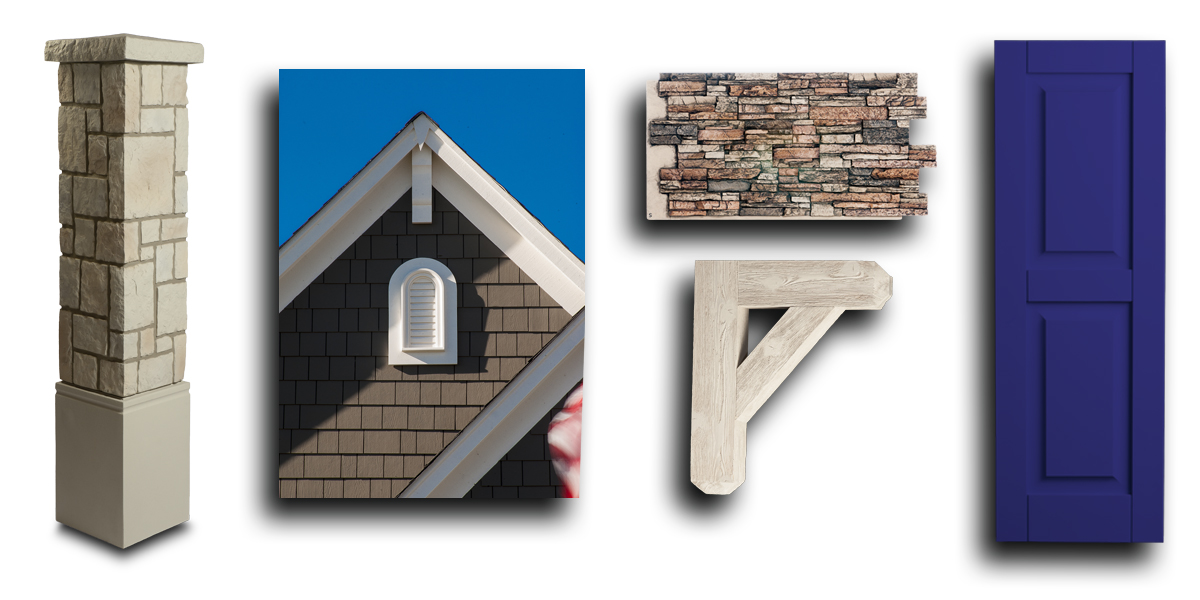 During the romantic month of February, discover our wide variety of Nu-Wood products and you'll fall in love with how they can increase your sales.
nu-wood offeringsOffering low-maintenance polyurethane products is an option your builder and remodeler customers will surely love. Each piece comes primed and ready to install, right out of the box. And, with a standard density similar to white pine, your customers can easily cut, saw, shape, route, nail, staple and screw any Nu-Wood product just like wood.
With thousands of pieces to choose from, Nu-Wood offers you a wide variety of headers that can be installed over windows, doors and garage doors. There's also pediments and pilaster kits, window panels, keystones and shutters. Decorative millwork, louvers and moulding are also available from our manufacturing facility in Indiana.
Whether you're looking to stock crown moulding pieces or special order arch surrounds, Nu-Wood products offer peace-of-mind to you and your customers. Unlike wood, our surfaces will not crack, flake, blister or harbor insect infestations.
Fall in love this month … and every month … with the incredible accent pieces available from Nu-Wood!