When it comes to interior design, attention to detail can make all the difference. The right decorative accents can transform a plain space into a stunning showcase of style and elegance. Polyurethane synthetic decorative accents offer a versatile and cost-effective solution to enhance the visual appeal of any room. In this article, we will explore the various applications and benefits of polyurethane brackets, corner quoin, dentil blocks, keystone, and mount blocks.
Understanding Polyurethane Synthetic Decorative Accents
Polyurethane is a durable and lightweight material known for its versatility and ability to mimic the appearance of traditional architectural elements such as wood, stone, and metal. Synthetic decorative accents made from polyurethane offer numerous advantages over their natural counterparts, including affordability, ease of installation, and resistance to rot, decay, and insect infestations. Let's delve into the specific types of decorative accents that can be created with polyurethane.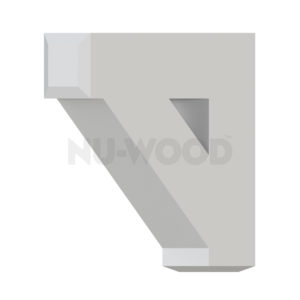 Brackets
Brackets serve both functional and decorative purposes, providing support for architectural features such as shelves, mantels, and cornices. Polyurethane brackets come in a wide range of designs, from simple and minimalist to intricately detailed and ornate. They can be easily installed with screws or adhesive, making them suitable for various applications in both residential and commercial settings.
Polyurethane brackets are available in different sizes to accommodate different load-bearing requirements. They can be painted to match any color scheme, adding a touch of sophistication to any interior. Moreover, polyurethane's resistance to moisture makes it ideal for use in humid environments such as bathrooms and kitchens.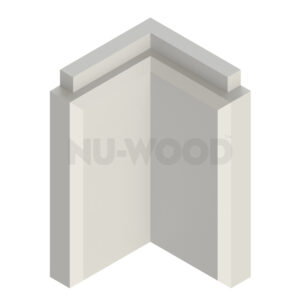 Corner Quoins
Corner quoins are architectural accents that add visual interest to the exterior corners of buildings. Historically, quoins were made of heavy materials like stone or brick, requiring extensive labor and cost for installation. Polyurethane corner quoins offer a lightweight and cost-effective alternative without compromising on aesthetics.
Polyurethane corner quoins are available in various styles, including smooth, textured, and stacked designs, allowing homeowners and designers to choose the perfect complement to their architectural vision. They can be easily attached to the corner of a building using construction adhesive, creating a durable and eye-catching accent that enhances the overall curb appeal.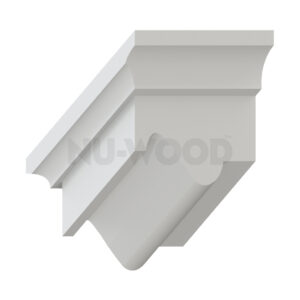 Dentil Blocks
Dentil blocks are small, square-shaped decorative accents that resemble traditional wooden blocks with tooth-like projections. Historically, dentil blocks were used as part of the cornice or frieze details in classical architecture. Polyurethane dentil blocks replicate the look of their wooden counterparts but offer enhanced durability and weather resistance.
Polyurethane dentil blocks can be installed in a variety of ways, depending on the desired application. They can be attached directly to the surface using adhesive or mounted onto a wooden substrate for added stability. Dentil blocks provide a timeless and elegant touch to architectural elements such as door surrounds, window trim, and friezes, adding depth and character to any space.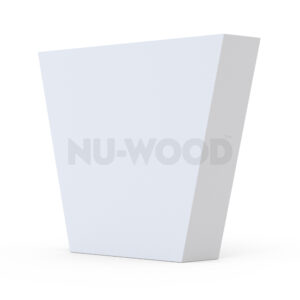 Keystone
A keystone is a central, wedge-shaped stone used to lock the other stones in an arch or vaulted construction. In modern architecture, keystone accents are often used to create focal points in archways, fireplace surrounds, or as standalone decorative elements. Polyurethane keystone accents offer the same visual impact as natural stone but at a fraction of the weight and cost.
Polyurethane keystones are available in a variety of sizes and designs, catering to different architectural styles and personal preferences. The lightweight nature of polyurethane simplifies installation, allowing for easy attachment to both flat and curved surfaces using adhesive. The addition of a polyurethane keystone can instantly elevate the aesthetic appeal of any interior or exterior design.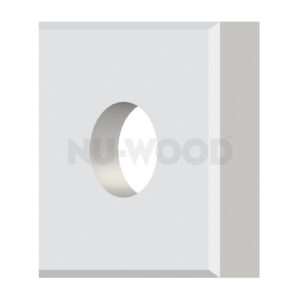 Mount Blocks
Mount blocks, also known as surface mounts or surface blocks, are decorative accents used to provide a smooth transition between architectural features, such as columns, pilasters, and walls. They serve as a base for the attachment of other architectural elements, such as brackets or corbels, adding a finishing touch to the overall design.
Polyurethane mount blocks are designed to be versatile and easy to install. They can be affixed to walls or other surfaces using adhesive or screws, ensuring a secure and stable foundation for additional decorative elements. Polyurethane mount blocks are available in various shapes and sizes, providing endless possibilities for customization and creativity.
Benefits of Polyurethane Synthetic Decorative Accents
The use of polyurethane synthetic decorative accents offers several advantages that make them an appealing choice for homeowners, designers, and builders alike:
Affordability: Polyurethane accents are a cost-effective alternative to natural materials like wood, stone, or metal. They offer comparable aesthetics at a fraction of the price, making high-quality design accessible to a broader range of budgets.
Durability: Polyurethane is a highly durable material that is resistant to rot, decay, and insect infestations. Unlike natural wood, polyurethane accents do not warp, crack, or split over time, ensuring long-lasting beauty with minimal maintenance.
Lightweight: The lightweight nature of polyurethane makes it easy to handle and install. It reduces the need for heavy machinery and extensive labor during installation, resulting in time and cost savings.
Versatility: Polyurethane accents come in a vast array of designs, sizes, and styles, allowing for endless customization options. Whether your style preference is classical, contemporary, or something in between, polyurethane accents can be tailored to suit your unique vision.
Moisture Resistance: Polyurethane is inherently moisture-resistant, making it an excellent choice for interior and exterior applications. It does not absorb water or warp when exposed to high humidity or fluctuating temperatures, ensuring long-term performance in any environment.
Easy Installation: With their lightweight and user-friendly design, polyurethane accents can be easily installed using common construction adhesives and basic tools. This simplifies the installation process and minimizes the time and effort required to achieve a professional-looking result.
Conclusion
Polyurethane synthetic decorative accents, including brackets, corner quoins, dentil blocks, keystones, and mount blocks, offer an affordable and visually striking solution to elevate any interior or exterior design. Their lightweight, durable, and moisture-resistant properties make them ideal for various applications, from architectural embellishments to functional support elements.
Whether you're aiming for a classic or contemporary aesthetic, polyurethane accents provide endless design possibilities while offering cost savings and ease of installation. By opting for polyurethane synthetic decorative accents, you can create a space that exudes elegance and charm without compromising on quality or budget. Embrace the versatility of polyurethane and unlock the transformative power of these beautiful and durable decorative accents in your next design project.