Manufacturers Of Polyurethane Millwork, Trim, Masonry Products & PVC Column Wraps By Jasper Plastics. Nu-Wood is made of a high-density polyurethane polymer used for decorative purposes. May be used in many interior and exterior millwork applications, but should never be used as a supporting or structural part of a building project. Urethane is very simple to work with and can be handled in the same manner as wood millwork.
Polyurethane Millworks
Unaffected by water and moisture. It doesn't crack, split, peel or blister, which means that the paint will last and last.
Masonry Stone & Brick Panels and Columns
Nu-Wood offers a variety of Masonry products to help you get your project done fast regardless of the weather. Outstanding quality, amazing detail, ease and speed of install and impressive performance are all reasons to take a look at the Brick and Stone Masonry Panels & Columns that Nu-Wood makes.
PVC Column Wraps
Elegance doesn't get any easier than this. Our decorative PVC column wraps come in both straight and tapered designs, customized for your project. Weather-proof materials, sturdy construction and a sleek white surface make them maintenance free.
Nu-Wood is simply easy to install decorative millwork products
for the inside and outside of homes and commercial buildings.
Made from an advanced process of molding polyurethane, we can replicate the look and feel of wood while integrating the advantages of polyurethane products – namely it will never chip, peel or crack, nor is it affected by the weather or insects. In most cases, our products are less expensive than a comparable millwork product made from natural wood. Ready to install right out of the box, Nu-Wood products assist builders to increase their bottom line, through labor savings and more productivity, all while giving their customers the look, quality and durability that they demand. Ask us about the many textures that are also available. Additionally, all Nu-Wood millwork products come factory primed, and can be installed with no further painting, or you can have Nu-Wood custom paint your products any one of the 1500 colors available through the Sherwin Williams outdoor line of paints. Call customer service at 574.534.1192 for details.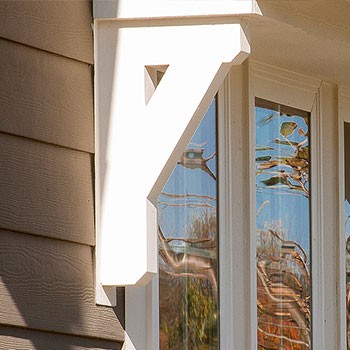 Craft a home of character with Nu-Wood decorative millwork. It supplies the beautiful, customized look you want, with the performance you need as it will NEVER need to be repainted because of craking, peeling or blistering.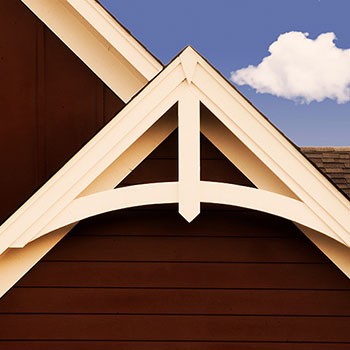 Craving curb appeal? Exterior accents are the answer! Make a
fabulous first impression with these dramatic finishing touches.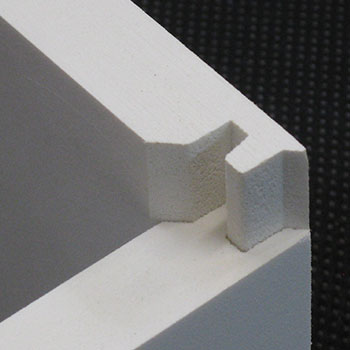 Our decorative PVC column wraps come in both straight and tapered designs, custom sized for your project. Weather-proof materials, sturdy construction and a sleek white surface make them maintenance free.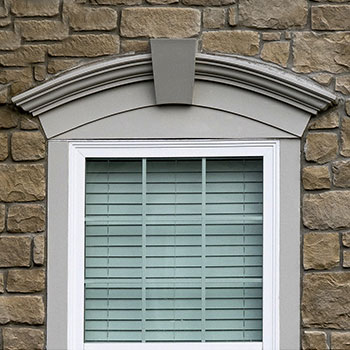 Headers, sunrises, pediments, trims – you'll find them all in the size and style that will give your home or business that extra boost of curb appeal. We manufacture headers from 3" to 18" tall, straight or curved. Keystone and dentil options can be incorporated into many of our header models.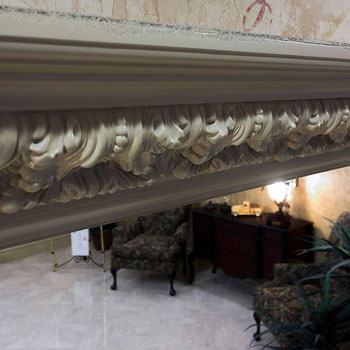 Homebuilders know it's the details that make a room feel finished and inviting.
That's why moulding and trim make such a difference. They deliver a crisp, clean appearance that can elevate the entire space. And that adds value to the home.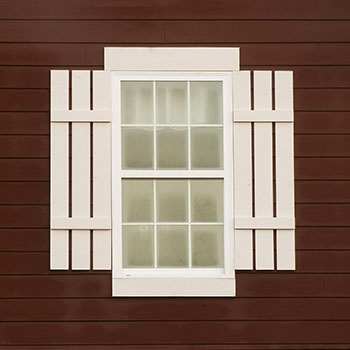 The best house on the block almost always has shutters. They're a simple way to transform that first impression from ho-hum to a head-turning "Hello!"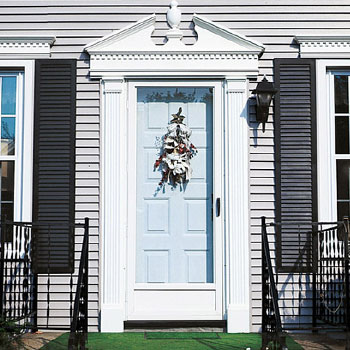 Just as a beautiful frame can enhance a painting, an attractive front door can enhance a building, adding character and exuding a warm sense of welcome.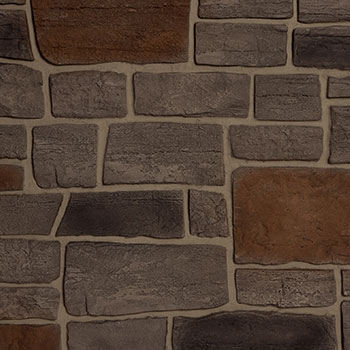 Adding stone or brick accents is easier than ever with our hand-finished masonry panels. Durable, lightweight, and remarkably realistic, they're a cinch to install: with a screw gun and adhesive, you'll have the manicured look of masonry in mere minutes. There's no dusty stonework mess, no waiting on subcontractors, no
worrying about the weather.
Nu-Wood's mission is to provide you, the customer, with exactly what you need, when you need it. From new construction to small remodeling jobs to large renovations, Nu-Wood can help you with your urethane millwork needs.
New Projects – Custom Designs:
From the original concept to the finished Nu-Wood product, Nu-Wood will assist you every step of the way. We give you the option of creating your own unique designs or will aid you in the design process. We have a fine staff of pattern makers with years of woodworking experience. Each pattern is hand-crafted with attention to every detail.Our staff is dedicated is giving you the best quality and service.
Renovation:
Replace deteriorating millwork with Nu-Wood. Supply us with the original millwork, made from plaster, wood or any other material, and we will replicate it in the finest detail. Damaged original millwork can be repaired by our technicians and used as a pattern. If you are unable to supply us with an original – send us a print.
Excellent Customer Service is our norm. Our experienced staff can help you every step of the way from helping you choose a custom color to help and advice about the install.
Why Nu-Wood Millwork Products?
That's easy. "We provide what our customers need when they need it." Let's look at that sentence for a minute…what do our customers need?
Great Products. Nu-Wood has been in business for over 30 years providing outstanding products to the construction industry. You can't grow a business for that long if you aren't producing great products.
Great Prices. Check out our prices – not just the list price, but the actual, "this is what it is really going to cost me" price. Our products come install ready. No priming or painting required. Less labor. Less cost. Better bottom line.
Great Customer Service. Our dedicated team of Customer Service Specialists aren't just operators answering questions from flow chart – they have used the products, installed the products themselves and either have, or can quickly get the answers to your questions.
Custom Parts are available. We have built our business on short runs and custom parts. We just need an idea, a design or even an old part to match. Our factory is about a 100 ft walk from the Customer Service center, so making a custom part in the time frame you need is not a problem.
A Great Location. Nu-Wood polyurethane, PVC Masonry Panels and Columns are all PROUDLY sourced, designed and Manufactured in America. Besides that being a big thing in today's manufacturing climate, the fact that Nu-Wood is 100% domestic in all that they do, there are no delays because "the shipment is held up in customs". That also means that when you purchase Nu-wood products, 100% of your money is going toward supporting American workers.
Custom shipping to fulfill our end customers needs are not uncommon. We bend over backwards for our customers, that is just who we are and what we do.
Great Listeners. If you have a special need that you can't find a product for, talk to us. We are always very interested in listening to our customers.
Why Polyurethane Molded Products?
There are actually many answers to this question, and here are the top several:
Polyurethane Millwork is unaffected by water and moisture. It doesn't crack, split, peel or blister, which means that the paint will last and last. Randy, the VP of Sales at Nu-Wood was telling me last week about his sister-in-law's house. I don't remember for sure what the parts were – exterior pilasters or window headers , but they had been on her house for better than 25 years – and have never been painted. This is not unusual, but the norm. That knowledge will go a long way with a perspective home buyer – knowing that as the builder you cared enough to use long lasting quality parts.
Nu-Wood's Polyurethane Millwork enhances the bottom line of builders by providing an easy-to-install product that is offered with "factory" finish painted options (including custom colors) and ready to install.
Nu-Wood is able to custom manufacture millwork products to suit our customers needs. This is especially true for highly styled new building projects to meet architect's requirements and renovations where the original products are either simply not available or cost prohibitive to manufacture.
Details. Nu-Wood products are almost impossible to tell from their natural wood / stone counterparts. From variances in the wood grain or texture in the stone or brick to the feel of the product, you are hard pressed to know that it's not natural wood / stone / brick.
When you purchase a Nu-wood Polyurethane Millwork product, you can take it to the job site and install it right out of the box. No assembly. No finishing, just mount it as if it were wood. In the case of Nu-Wood Masonry Panels, it goes up much like siding. And if you aren't sure how to install it, check out our instructional guides, and soon we will have videos available. As with all things concerning Nu-Wood – if you have ANY installation questions, you can always reach our knowledgeable Customer Service staff at 574.534.1192.
Where Can I Purchase Nu-Wood Millwork?
This list is coming real soon! Until then, please call our Customer Service Hot Line at 574-534-1192 and we can direct you to the closest distributor for Nu-Wood products.
Where Are Nu-Wood Products Manufactured?
ALL Nu-Wood products are manufactured in Syracuse, Indiana by it's parent company, Jasper Plastics.