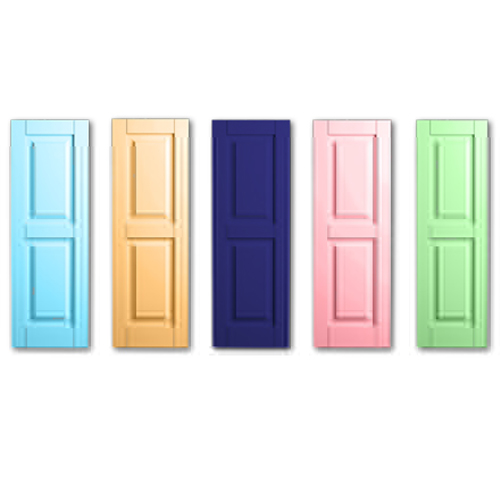 Poinsetta Red. Forest Lawn Green. Flamingo Pink.
Whatever color your customer wants, we can do it.
The proprietary color match system available on all Nu-Wood products eliminates on-site painting hassles and speeds up installation. Our Classic Color Program paint process is simple. Your customer simply identifies the Sherwin-Williams color desired. We take it from there. The polyurethane piece is finished with a primer and then with a final coat of the paint color selected. And, touch-up paint kits are included with every shipment.
With more than 1,500 colors to choose from, your customers can speed along with their Nu-Wood product installations using our Classic Color Program. Whether their homeowner clients choose louvers painted in Gold Coast or shutters in Canyon Clay, we can handle their specific needs. From brackets in Berry Bush to ceiling medallions in Liquid Blue, at Nu-Wood we've got you covered … so you've got your customers covered!