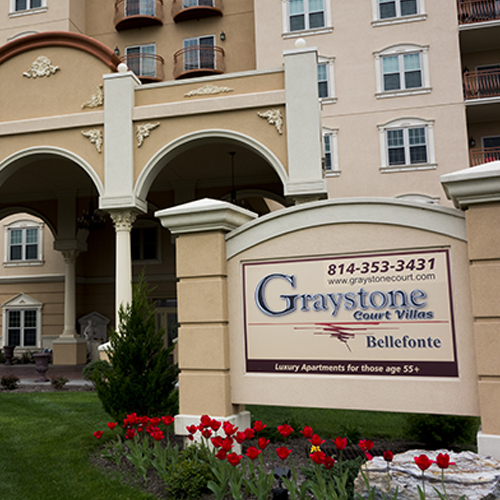 When a recipe works, don't mess with it.
That's one reason why builder and developer Jeff Long plans to use Nu-Wood decorative trim pieces on his newest (and 15th) independent living facility — the 175-unit Graystone Grande Palazzo.
"We've found that polyurethane pieces are a very good value for our projects," says Jeff S. Long, owner of Graystone Court Villas out of Altoona, Penn. "The interior and exterior pieces install faster than wood counterparts and they're less expensive. Most importantly, the Nu-Wood pieces are durable and enhance the look of our properties."
Long has used Nu-Wood exterior and interior window and door trim, crown mouldings and railings on half a dozen of his recent Graystone developments over the past eight years. He often takes advantage of the Nu-Wood Classic Color Program that allows him to specify a Sherwin-Williams® paint color applied at the Nu-Wood facility in Indiana.