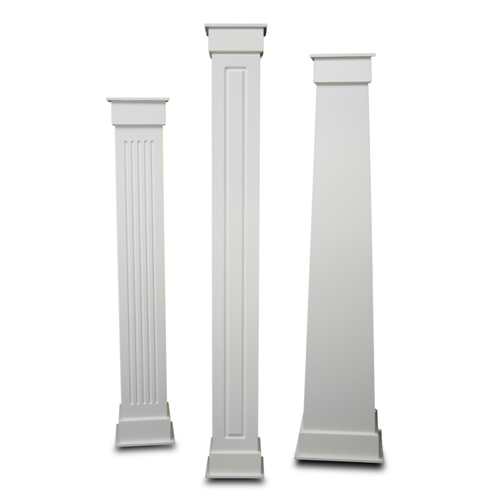 The sizzling summer days of August are a terrific time for people to get outside and fix up the exterior of their homes. This is National Curb Appeal Month — 31 days dedicated to adding distinction and style to the outside of homes across America.
"There are some 'no sweat' ways that remodelers, builders and homeowners can add instant curb appeal to a home by using synthetic millwork pieces," says Randy Miller, director of sales for Nu-Wood, a Jasper Plastics Company. "First, if a home has ugly porch posts, hide them with a PVC column wrap. The two-piece design can be installed over a structural post in less than an hour."
"Second, make a front entry door 'pop' by surrounding it on both sides with decorative pilasters and topping it off with a pediment. Select from simple peaked pediments or more ornate acorn or rams head pediments.
"Finally, don't ignore windows. Curb appeal can be greatly enhanced on a home by adding a header directly over a window. At Nu-Wood we offer straight headers, arched headers and even arch surrounds to accent a home's style."