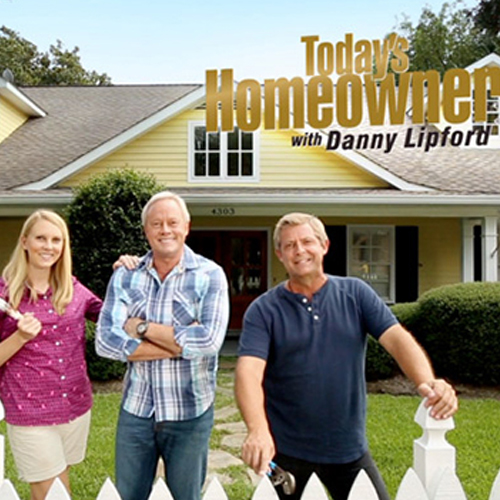 Grab the popcorn and your TV remote! During the week of June 5th you can see Nu-Wood shutters being installed on a project home by the team at Today's Homeowner with Danny Lipford!
To complement the style of a home being renovated in Alabama, show co-host Allen Lyle installs six sets of Nu-Wood board and batten shutters that have been painted SW 6768 as part of the Nu-Wood Classic Color Program.
"We needed attractive, durable shutters for this home project that could be installed immediately instead of us having to paint them on site," says Allison Kelley, producer of Today's Homeowner with Danny Lipford. "Nu-Wood offered the ideal solution with their paint program and reliable polyurethane materials. Allen was able to install the shutters as soon as we opened the box and they look great on the house!"
The episode airs the week of June 5 – 10 nationwide. To view the show online or learn which of your local stations carries it, visit www.todayshomeowner.com.